These are the horses we are currently showing or shown in past.
Andrew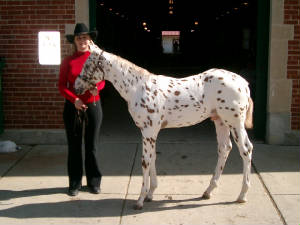 State Fair at Springfield Illinois
Sully and Andrew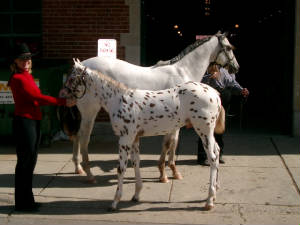 At State Fair Springfield Show
Missy Lamaster & Su at Peoria
Hunter In Hand
Missy and Su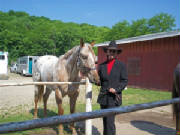 Waiting for Halter Classes
Dave and WK AppsolutelyATitan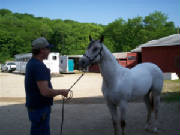 Waiting to show at Peoria 2007
WK Image of Toyboy-2001 filly-showed most colorful
BAA Show: Most colorful: under 4 judges..4th,5th,6th 6th.
Sold
Madge -Lamoine futurity show 2002
Won the yearling class against AQHA and APHA yearlings!
WK Pride And Joy-02 filly
Showed in open shows and futurities
Sold